Evangelical Covenant Church
Missionaries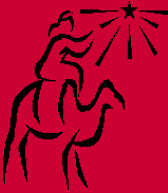 The Magi from the East rejoiced knowing that the star would lead them to the Messiah, and that this star would be a light to the Jews and we Gentiles as well!

We love this expression of joy from the gospel of Matthew because it places our perspective where it should be as we worship our Lord Jesus this holiday season.
2007 has been a year of Praise and Worship for our entire family as we celebrated 30 years of marriage; 20 years of missionary service with the Covenant Church; 2nd N-Natalia off to attend North Park University with 1st N-Nils; as 3rd N-Nicole boxes her way through Argentina; and last but not least, Alice's kidney donation to her sister Priscilla in July.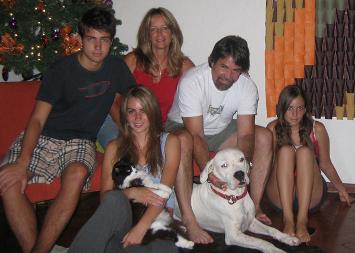 Thanks for the many prayers on behalf of my sister Priscilla and myself, her kidney function continues to improve daily,
PTL!
Merry Christmas

The Westlinds



Nils, Alice, Mark w/Gaucho, Nicole & Natalia w/Checkers



This has been a year of traveling and teaching as Mark was elected the director of theological education and academic director for the Cbcipe School for the Covenant Church in Argentina. Mark is enjoying teaching Discipleship, Spiritual Formation, Pre-ministerial and Ministerial courses throughout this expansive country!
The Spiritual Formation course will serve 18-26 year olds and assist in discovering their strengths, passion and giftedness while helping them decide what subject of study to pursue. We thank the Lord for His faithfulness, the vigor of the leadership in Argentina, and the unflagging support of you our supporters!